---
I joined CENTURY 21 Discovery, number one, for the brand. This is the best real estate brand out there. We actually just got a new logo which is really nice and trendy. I joined this company for a lot of reasons. This company has been around for over 30 years now. I'm from the area here, North Orange County, so I've known of this company for many years now. I was curious about the company. It sits in a very nice location where I wanted to build my business here in Fullerton. I went to Cal State Fullerton so the area here, this is my home and I felt like this company was the actual company, THE company of Fullerton. When I joined this company, I felt at ease from the very beginning. I got to meet the broker, got to meet the owners and had a very good feeling about the company. It's a family-owned business which is great. It's a small company but it's ran very well. High standards, high ethics, it's got the technology, it's got the history. They also offer a lot of training, a lot of support and great mentorship, especially by Joe Lins the owner of the company and Stephanie Goedl the broker of the company. I'm very happy to be here. My business has grown exponentially since I've joined the office and I'm just very happy to be here.
Ismael Chavez
---
I have worked at CENTURY 21 Discovery for most of my 21 years in the real estate business. This is the ONLY real estate company I will work for. I feel very blessed to be a part of this wonderful company. They are like "family" and really treat you as such. Why? Simply, they let me do my job of selling real estate. And they do their job of supporting me 100%. Joe Lins is always available with the answers I need and with complete support. His knowledge and expertise of this industry and involvement in our community through volunteer work and charity is unsurpassed! Joe Lins and John Shipley have the utmost integrity and professional reputation in our industry! I feel BLESSED to be a part of this Real Estate Family!
Cindy Berg
---

The Up-Desk has given us a couple of clients, a couple of clients that have closed transactions that have put money into our pockets. And clients that have turned to friends actually, clients that have given us referrals. A perfect example that I love to talk about is a client that my mom had got before I was in real estate. She got a listing and that client turned to a buyer, that buyer has now turned to two listings that he's referred to us. That all came from Century 21 Discovery's Up-Desk.
Jacob McCann
---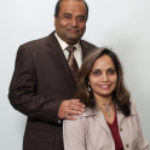 I have spent 19 of my 22 year real estate career with CENTURY 21 Discovery and they have been the best years of my life. At Discovery I feel at home and I call them my Family. I eat here, I play here, and I work here. We all support each other like a big family. We have ongoing free tutorial classes for marketing, social media and more. I would not have been a number one Agent in the office if it was not for Joe Lins. His continuous support makes everything smooth and easy. He keeps us updated with the current market news by holding weekly meetings. Our in-house Escrow and Mortgage companies are also very professional and supportive. To ease our stress we have fun activities such as March Madness REALTOR Appreciation Day. We play basketball and other games, have a Taco Cart for lunch and win prizes. We celebrate success of our Agents and host charity events. Joe Lins and John Shipley have unparalleled integrity and professionalism at all times. I am privileged to be associated with such a reputable real estate family!!
J.R. Shah
---
Hello, I'm Debbie McCann with the McCann Team of Century 21 Discovery. I'm here to tell you why I Love Century 21 Discovery. I initially came into the Century 21 office knowing the recognition of the name Century 21. As I interviewed with Joe Lins I realized this is exactly the type of brokerage I want to work for. Century 21 Discovery is driven by integrity, honesty and a true sense of core values. The exact way I want to represent myself to my clients in my business. If you're looking for the right real estate office or the perfect agent to represent you in your next transaction you can't go wrong by coming here.
Debbie McCann
---
Hi, we are Babette Carlson and Corliss Martin and we're Cousins Selling Homes with CENTURY 21 Discovery. We chose CENTURY 21 Discovery because globally Century 21 is a well recognized and respected real estate company. Historically, Century 21 is the only real estate company to have won the J.D. Power Customer Service Awards in all four categories and we've done this two years in a row! Nationally, CENTURY 21 Discovery has been awarded the Art Bartlett Award. This recognizes our office's consistent productivity, professionalism as well as our commitment to give back to the community. Financially, CENTURY 21 Discovery has provided us and our families the income to enjoy our lives. Personally, CENTURY 21 Discovery has given us an extended family of associates who we respect, trust and enjoy working with. We invite you to get to know us.
Babette and Corliss